'Tis the season for making cocktails
With Christmas only a mere week away, holiday festivities are in full swing. From carol singing and last minute shopping to office parties and Secret Santa, merriment is overflowing—as is the alcohol.
There's something about the twinkling lights and old traditions that make the Christmas season feel nostalgic. I'm not just talking about childhood memories of baking cookies and reading The Night Before Christmas. Classic music, sparkling decorations, and an abundance of seasonal cocktails always strike me as reminiscent of the glamour and fanfare of the Roaring Twenties.
That's why I am so excited about our upcoming book: The Cocktail Book. Published anonymously in 1900, The Cocktail Book was the first book solely dedicated to the art of the cocktail. It became a staple of all well stocked bars for over 30 years and was the go-to guide during Prohibition. However, the end of Prohibition also marked the end of The Cocktail Book's reign, with original editions becoming extremely rare.
Reviving its former glory, this elegant new edition reintroduces modern audiences to over 100 historic cocktail recipes. Unfortunately, it won't be available until early January, but we wanted to give our fantastic readers a sneak peek with a fun and festive recipe to debut at your holiday parties! I enlisted the help of Marcy Anderson, the head bartender at Compass Bar, to recreate a forgotten classic. Watch below for the exclusive recipe and keep reading for a brief history of Chicago's 1920s crime scene!
The Fancy Vermouth Cocktail
The "Glamour" of Prohibition
When recalling Prohibition, two images come to mind: that of booze filled parties á la The Great Gatsby and the dimly lit speakeasies operating under the cloak of night.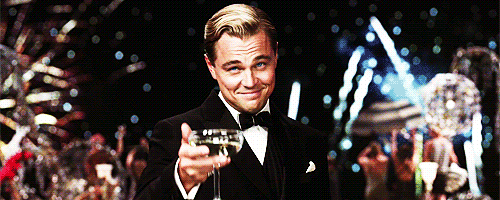 Yet the story of how people acquired their liquor is far more fascinating, bringing us back to the days of Al Capone  and the Genna Brothers. However, among these notorious crime lords was a lesser known, yet highly influential figure: Michele "Mike" Merlo.
The History of Mike Merlo
Arriving in Chicago as a young, Sicilian immigrant, Merlo slowly climbed the ranks to be the head of the Unione Siciliana. A community founded to support Sicilian immigrants, Chicago's increasing Italian population propelled the group to wield incredible power over city politics.
Under Merlo's direction, the Unione Siciliana transformed into a front for organized crime, ensuring a blind eye from city leaders by keeping the Democratic Party in its financial pocket. Strongly opposed to violence, Merlo become known for using his position to mediate territorial disputes between warring gangs amidst Prohibition's underground bootlegging trade.
However, when Merlo died of cancer on November 8, 1924, his death marked the end of relative peace. Two days after his passing, open warfare broke out between the Northside and Southside gangs. This  copious bloodshed would not cease until the St. Valentine's Day Massacre in 1929. Merlo's former home was eventually torn down, and today in its place stands Compass Bar.
Merlo's funeral was one for the record books. The ceremony was attended by more than 10,000 grievers who spent over $100,000 on flowers. As mourners and curious bystanders flocked to his family home, streets were blocked and businesses shut down. While Merlo's death was the trigger for Prohibition's darkest period, it was also a celebration of the life of a man who cared deeply for his community.
Special thanks…
To Marcy and Compass for collaborating on this post! If you're in the mood for rustic wood fired pizza, craft beer, or festive cocktails you can find them here.
Comment below with your favorite cocktail!