A Tale of Two Footballs
The Super Bowl is this weekend, so it seems like the perfect time to talk about that other famous football: soccer. Now, we all know that American football is one of the country's favorite pastimes, but according to the Huffington Post, soccer is quickly growing in popularity. There are currently 3 million kids playing in U.S. Youth Soccer league teams, and it's the second most popular sport among teens (behind basketball).
It's time for me to be honest. I know nothing about either American football or soccer. The most American football action I've seen has been on an episode of Friday Night Lights.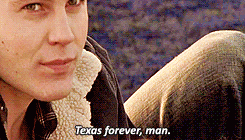 An Introduction to the Sport
As a matter of fact, I've seen more soccer games in my time thanks in large part to the Women's World Cup. Brandi Chastain and Mia Hamm were both household names back in 1999, and that World Cup final held the record for the largest U.S. television audience for a soccer match for many years. It was almost impossible to avoid, and featured one of the most famous celebrations in sport's history.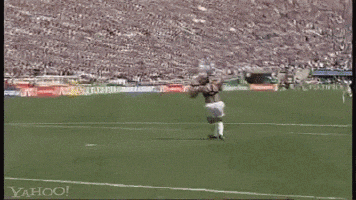 The United States Women's National Soccer Team has continued to be incredibly successful over the years. Unlike the men's team, which didn't even qualify for the 2018 FIFA World Cup. Some might say this is because the women players were all inspired by the movie at a young age.
Whatever the reason, the women's team's success has helped to increase the profile of professional soccer in the U.S. In 2015, 25.4 million viewers—a record for any soccer game—tuned in to the Women's World Cup final on Fox, and an additional 1.3 million watched the game on Telemundo.
As soccer continues to grow in the U.S., we'll all have to at least pretend we know what we're talking about. So, for those of you who are already "football" fans or a novice like me, here are a few books that can bring you up to speed.
5 Football Titles for You Tackle
I'm going to kick things off (no pun intended) with a memoir from my favorite soccer player of all time, the legendary Abby Wambach. Wambach is a total badass who, at the age of 35, became the highest goal scorer in the history of soccer. And that's taking into account both male and female players. Wambach also starred in a commercial for HeadOn, though I can find no video evidence. You'll just have to trust me.
Next up is a memoir from Wambach's teammate, Carli Lloyd. Lloyd was the team captain when the Women's National Soccer Team won the FIFA championship in 2015. Lloyd had a historic game, scoring a hat trick during the first sixteen minutes. In her memoir, Lloyd discusses how she became the soccer star she is today and examines what it takes to perform at the highest level possible. This title is great for soccer players looking for inspiration.
Andrea Pirlo is one of the most popular footballers in the world—so popular that even I know who he is. For those of you who don't know, Pirlo is an Italian footballer who started his career playing for various teams in Italy (including Milan and Juventus) before landing stateside and playing for New York City FC. Since Pirlo just retired in 2017, you can relive the magic of his career by reading his memoir.
This book about soccer star Lionel Messi is geared toward children and young adults. Like the other soccer players / footballers in this post, Messi is widely regarded as one of the world's greatest players. Fellow footballer Carlos Tevez has gone so far as to say Messi is "a natural at being the best in the world."  Lionel Messi: The Ultimate Fanbook contains photos throughout and contains all the stats a young fan could want to know.
Diego Costa is a professional footballer who was born in Brazil. He currently plays for Spanish club Atlético Madrid and the Spanish national team. While Costa is known for his skills on the field, he's also known for having confrontations with his opponents that have resulted in multiple violent conduct charges. His reputation may have something to do with why the subtitle of this book is The Beast. If you want to find out more about this controversial star, you'll have to read the book!
Keep the Ball Rolling
I hope this list has inspired you to learn more about soccer and some of its most talented and respected players. If you're interested in even more soccer titles, you can find some here, here, and here. With the next FIFA World Cup taking place in June, now is your chance to brush up on the sport so you can get in on the fun.