Ladies Celebrating Ladies
It's February 13th, and we all know what that means. Happy Galentine's Day! Even better, this Galentine's Day also happens to be Paczki Day—a double whammy of decliciousness. In case you haven't already noticed, we are a department of all women. Therefore, Hailey and I decided to bake our amazing colleagues something sweet to honor all of their achievements. Because we deserve it. (Except Janet. She's on the Whole30 right now. We still love her, though.)
Chocolate Fit for a Queen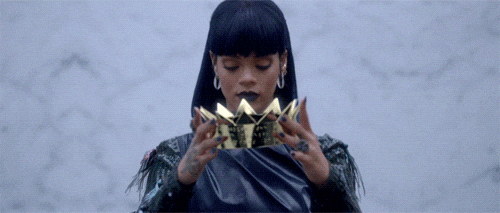 In order to celebrate Galentine's Day properly, we had to pick the right recipe. Thankfully, we stumbled upon a copy of Chocolate Fit for a Queen laying around the office. This charming gift book features recipes favored by the Royal Family over the years, and explains the history of chocolate as a staple of court life. As powerful queens ourselves, how could we resist?
We decided to bake the salted caramel chocolate brownies, because we were ambitious and feeling saucy. First, it should be noted that neither Hailey nor I are considered the bakers of the group, so it's ambitious that we even tried.
Carma-carma Caramelion
To begin, I spent about 20 minutes trying to convert the recipe from the metric system into American. I am not good at numbers, so this was a challenge, but I got there eventually.
After that, we made the caramel using a mixture of light and dark brown sugar, salt, and heavy cream. This was the first time Hailey and I had ever made caramel from scratch, and instead of using a candy thermometer, the recipe said to wait for the sugar to bubble. It was Friday morning and we were slap-happy, so many Michael Bublé jokes were made. We regret nothing. All jokes aside, the caramel sauce came out looking surprising normal.
Brownie Points
Next came the brownie batter. This called for melted butter and dark chocolate, mixed together with eggs, flour, cocoa powder, and golden caster sugar. After she chopped the butter and chocolate, Hailey really wanted to take a picture of how much actually went into this recipe. If you had seen these piles of artery-clogging goodness, you would never eat another brownie. To spare you that tragedy, here's some artsy pictures of the eggs and a small chunk of chocolate shaped like a heart instead.
With the batter completely mixed, we poured it into a 8 x 8 baking dish and swirled in the caramel sauce using a marbling technique.
The Finished Product
The recipe states to bake the brownies for about 25 minutes. Ours took about 35 total, and the aroma wafting from the company kitchen into our department was killing all of us by the end of it.
It was worth it, however. Our Queen Elizebeth-endorsed brownies tasted like gooey, rich, salted caramel gold wrapped in happiness and feminism. Basically, the perfect Galentine's Day treat, for everyone except Janet. (
 you, Janet)
How are you celebrating Galentine's Day/Palentine's Day/Paczki Day this year? Let us know and share your favorite chocolate recipes in the comments!