Thanksgiving 2017 – We Finally Made It
A year consisting of Trump, Hurricane Irma, the Harvey Weinstein scandal, another Transformers movie, nuclear war threats, Fifty Shades Darker, the bath robe trend, mass shootings, and the new Taylor Swift; I think it's safe to say 2017 has been troubling, to say the least. But with great plights, come many redeeming triumphs: the Women's March, the 81-year-old woman who taught herself to code, Australia's vote in support of same-sex marriage, Stranger Things season two release, arm SPANX, the iconic friendship of Joe Biden and Barack Obama, the Kellyanne Conway SNL It skit, that one time Spicer hid in a bush, Babadook as an LGBT icon, and the Trump orb photo.
With Thanksgiving rearing its cornbread-stuffed head, and in fear of sounding too cynical, we here at Imported Ink have chosen to rise above, cry, laugh, cry some more, and discuss what we're thankful for this year. After a long, hard deliberation, we're proud to present our round-up of the best of 2017—some silly, some sweet and some inevitably political.
What We're Thankful For:
Leanna
I'm thankful for these little turds. I don't like kids, and being around my
nephews for more than 12 hours at a time often drives me hysterical, but they are quickly becoming sassy lil' feminists and I love them. Of course, my older nephew stole my pumpkin to protect him from nightmares, and my younger nephew barfs on me all the time, but they have squishy chipmunk cheeks that are super fun to squish, so that makes up for it. Additionally, I'm thankful for Professor Minerva McGonaquill. She's as prickly as I am and her only joys in life are sleeping, eating, and being warm. Truly, I have found my soulmate. ❤️
Liz
Carol Ann Duffy is the UK's Poet Laureate for a good reason: her writing is phenomenal. In today's harsh, stifling political climate, I'm thankful to have access not only to books in general, but to beautifully worded, strongly feminist poetry written by the first woman and first openly LGBTQ+ person to be the Poet Laureate for the UK. These two volumes especially resound with me, as they both look at what it means to identify as female in a male-dominated world, and how women go about defining themselves throughout history, and throughout their own lives.
Rachel
This year, I'm thankful for the hit NBC tearjerker, This Is Us. Particularly a heart-warming (and at times, truly heart-wrenching) family drama, the series follows the Pearsons from childhood to adulthood, and back again. While only in its second season (but already renewed for a third), it has been praised by critics, received 10 Emmy nominations and garnered a devoted fan base. With storylines that are rarely seen on network T.V., the show delivers laugh-out-loud dialogue and amazing performances from its entire cast week after week.  Without a doubt an honest look at life and love, each episode makes me laugh and cry—all in a matter of minutes.  #TissueTuesday is real, folks.
Bridget
I'm thankful for The Great British Bake Off, which provides a delightful escape from reality! Even though I hate baking and spending any time in the kitchen, the show still inspires to me consider baking something. Someday. I'm sad that Mary Berry won't be on the next season, but the memories will live on forever on Netflix and in the many cookbooks I'll never actually bake from.
Pam
In trudging through this year, I am thankful for the possibility of other options.

Maya
I'm thankful for having my adorable cat to snuggle with as I read the exquisite books from Peter Owen Publisher's World Series! I highly recommend checking out Inventing Love or Nona's Room for fans of contemporary literary fiction.

Janet
I'm thankful for travel. In 2017, trips away from Chicago were the only times I was able to successfully ignore the internet for long stretches of time and read. I read Killers of the Flowers Moon on a sailing trip around Lake Michigan in July, Salvage the Bones on a trip to Alabama and Mississippi in September, and The Revolution of Marina M on a trip to Portland in October.
Hailey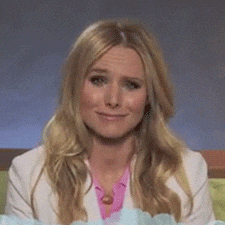 I'm thankful for laughter, and, more specifically, my new-found love of podcasts. The ladies at My Favorite Murder do such a great job at walking that fine line between oh-so-wrong and oh-so-right, and somehow get away with their darkly comedic recaps of the world's most famous murders. And just when I thought it couldn't get any better, the show also doubles as a mental health safety net. Other podcasts that excel in finding humor in the crazy, morose, and downright spooky, are Dumb People Town, And That's Why We Drink, Welcome to Night Vale, and Deadly Manners. SSDGM.
Laura
In such a politically charged, divisive time, I definitely appreciate the smaller things in life. Every day has its own challenges with rushing my kids out the door; working; helping with homework and after school activities; attempting to get the kids to bed on time (still not there yet), and then hitting repeat the next morning. But here are just a few things I'm thankful for this holiday:
That first sip of strong, piping hot espresso in the morning.
Taking a long bath after an especially cold day and reading a literary thriller (my current obsession is Tangerine, coming out next spring).
Building sandcastles on the west coast every summer and watching the tide roll in.
Cooking with my family. My youngest loves helping make homemade ravioli and bread.
The health of my loved ones and the support of my friends.
Let us know what you're thankful for this season in the comments below. Have a very happy Thanksgiving!