The Golden Era of the Golden Globes
The Golden Globes, which celebrated its 75th anniversary on Sunday, first premiered on January 20, 1944. Although originally intended to honor excellence in film and television, nowadays, most of us basically only watched this year for the black dresses and Oprah. Because let's be honest, when Creep-O Casey Affleck wins Best Actor, the awards themselves don't mean much. Of course, even in the Hollywood heydays of yore, Tinseltown was not without its garbage.
With the bright lights shining on the red carpet especially hot this season, we can't forget that Hollywood has always been a hotbed of exploitation, glamour, glitz, and scandal. Don't just take my word for it! Here are some award-worthy works of nonfiction about Classic Hollywood.

 
Before the big sign, the studios, and the movie stars, Hollywood was nothing more than an agricultural community. Then director D.W. Griffith came along, and in 1912, the Hollywood as we know it was born. Author Gregory Paul Williams tells the full story through 800+ vintage images from his personal collection in this stunning coffee-table book. What better way to learn history than through pretty pictures?

A boy from Chicago with an interest in drawing moves out west with dreams of transforming the cartoon industry. Sounds like a Disney movie in the making.

Best Screenplay Guide ― Cinema
Bust this out for your next Trivial Pursuit party! (Anyone? Just me? Okay.) Overflowing with facts, myths, and infographs about the silver screen, anyone can feel like a movie buff with Graham Tarrant's handy-dandy guidebook.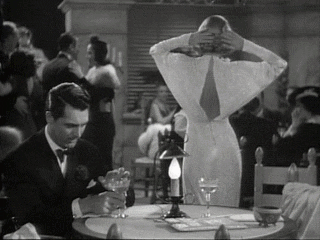 Groucho hilariously—and admittedly inaccurately—recalls stories from his childhood in New York, his days in vaudeville, and his adventures in Hollywood. While not an in-depth look at his life and career by any means, Groucho manages to charm his audience once again through his unmatched wit and his unmistakable humor.

Biographies don't get much better than this. Charlie takes readers on an intimate journey, from his impoverished London upbringing, his explosive movie career, and even his blacklisting after the McCarthy trials. A prolific creative, Charlie was best known for making others smile, even when he was at his most troubled.


I'm a sucker for crime, and the Black Dahlia case continues to be one of my favorite unsolved cases. In this fictionalized version of events, LAPD officer Dwight "Bucky" Bleichert investigates the grisly murder of budding actress, Elizabeth Short. Found horribly mutilated—drained of blood, severed into halves, with a Cheshire grin carved into her face—Short's notorious death continues to spark debate and discussion in and outside of Hollywood circles. Although the book takes many liberties with the case (Short's murderer is still unknown, although there are tons of theories), James Ellroy ushered in a new wave of neo-noir fans.

There are so many great bios from and about Classic Hollywood actresses. I've narrowed my choices down to two.

Carole's life was marked by tragedy. A car accident that left a noticeable scar on her face nearly ended her film career prematurely; her infertility destroyed her hopes for a family; and she and her mother died in a shocking plane crash while raising money for WWII efforts. However, through all the hardships, Lombard endured until her death. She was beloved in Hollywood and remains an Old Hollywood favorite starlet.
A chronology of Tinseltown's leading ladies from the Golden Age to now, George Tiffin compiles a gorgeous gift book for aspiring actresses. This is an all-in-one guide to the women who transformed Hollywood through their star power.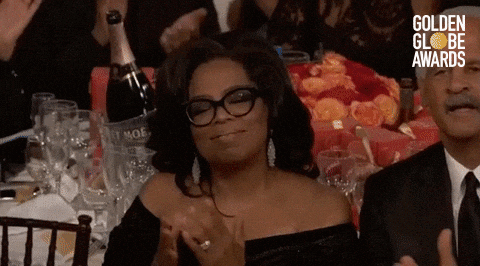 Truthfully, most of us love the Hollywood scandals more than we love the movies. Nothing makes us feel better about our own lives than witnessing the ridiculous drama in someone else's. From the Debbie Reynolds/Eddie Fisher/Elizabeth Taylor love triangle to O.J.'s infamous ride to freedom, let's all bask in the collective schadenfreude for a while.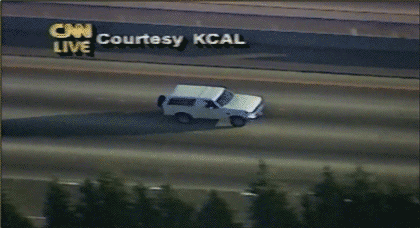 Published just several months after his death last year, Sir Roger Moore's final memoir is a haunting farewell to the beloved Bond. In his own words, Moore reflects on his prolific career, the art of aging, and sincere moments of happiness and sorrow along the way. Scattered throughout are Moore's own hand-drawn sketches, making this a truly treasurable book for casual biography readers, James Bond collectors, and cinephiles everywhere.
Who are you rooting for this awards season? More importantly, who do you think dressed like an angel and who dressed like a trash bag? Let me know in the comments!
Feature Image: Bettmann/CORBIS via Vanity Fair