What Does the Day Celebrate?
Australia Day is the official National Day of Australia, celebrated every January 26th. The holiday marks the anniversary of the arrival of the First Fleet of British ships in 1788, but today celebrates the diverse cultural and geographical landscape of the country.
Showing Australia Some Love
I first became interested in Australia during the Sydney Olympics back in 2000. I can probably pin-point the moment to the greatest race in the history of swimming: the 4 x 100m men's relay—when the Aussies "smashed" the Americans "like guitars." It was the height of Thropedo mania, and I was totally into it.
Then, just a few months later, the classic film Our Lips Are Sealed was released directly to video. I actually owned it and watched it regularly, I was that desperate for anything related to Australia.
Though I still haven't made it Down Under, thanks to working at Trafalgar Square Publishing I can get my fill of Australian books. Below is a list of just some of the many Aussie books and authors you should check out if you, like me, are an Aussiephile (there doesn't appear to be an Australia equivalent of an Anglophile).
Adult Titles
Nicole Trope is the author of six novels and perfect for fans of Jodi Picoult. Trope's novels explore the struggles modern women face, and the impact one decision or action has on their lives and the people around them.
Morris West was an Australian novelist and playwright, best known for the novels The Devil's Advocate and The Shoes of the Fisherman. (West's The Devil's Advocate is not to be confused with the novel of the same name by Andrew Neiderman that inspired the Al Pacino and Keanu Reeves 1997 film).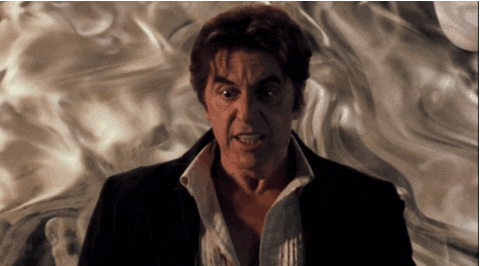 West's novels often focused on the Roman Catholic Church, morality, and sin, and frequently challenged church doctrines.
For any romance readers out there looking for a new genre, I highly suggest Outback romances that take place in rural Australia. Author Fleur McDonald lived and worked on a farm in South Australia, and that experience is clearly evident in her novels.
This title is a non-fiction selection that focuses on the scandalous elopement of a young Australian woman and a less than reputable young man back in 1848. The girl's father chased them down and shot at the girl's beau—who was later charged with abduction. The case was a national scandal, and proves to be entertaining even today.
Children's Titles
Letters from Melbourne is a typographic puzzle from Australian publisher Melbournestyle Books. The book provides a fun and educational look at Melbourne, a city that's often overshadowed by Sydney here in the States. It's full of haikus, historical facts, and gorgeous illustrations.
Leigh Hobbs is an undeniably prolific Australian author and illustrator of numerous children's books, including the Mr Badger, Mr Chicken, and Horrible Harriet series. Hobbs' books contain images and humorous plots enjoyed by kids and adults alike.
Ros Moriarty writes early childhood concept books that teach children about Australian animals and landscapes. Beautifully illustrated, Moriarty and her husband founded a Sydney-based, Indigenous-owned strategy and design practice to illustrate the series. Each title celebrates indigenous art and nature that you'll never tire of exploring.
In brief, Nanny Piggins runs away from the circus to become a nanny for the Green family. Booklist judged the first Nanny Piggins title to be "Top of the List," best youth fiction for 2010. The series is great for fans of classic characters like Amelia Bedelia, Fudge, and Ramona.
Happy Australia Day!
Obviously, this is just a minuscule sampling of the many great Aussie books out there. Maybe next year we'll cover great Australian movies and TV shows! In the meantime, let us know your favorite books from Down Under in the comments section!